Pinion Family Insurance Agency in Oxford, MS
Insurance is about protecting yourself, your assets, and your loved ones in the event that something happens. While it is never ideal to have to use it, you should always make sure you are properly covered so the aftermath is as stress-free as possible. So, we will work with you to find coverage that fulfills your needs and meets your budget. Typically, comparing insurance quotes can be time-consuming and confusing. But we strive to make it quick and simple. Pinion Family Insurance is founded by Melanee Pinion, an insurance agent with 16 years of experience. At Pinion Family Insurance Agency, when you're here, you're family. We take pride in our business and love building relationships with our customers. Above all, our goal is to give you the most competitive rates for your home, auto, commercial, and life insurance needs. If you would like to schedule a time to speak with us about your future, then call us today at 662-638-3777. Maintain your peace of mind knowing that we have your back.
What Our Customers Are Saying:
All in all, the right coverage means less stress for you and your family. While the future can be uncertain, preparing for the future should be a simple procedure. While insurance is not easy to navigate, having the Pinion Family Insurance Agency by your side means having a team you can trust to offer you the best advice. Do you want to save time and money? Then call us today and we will discuss your options and to find the best deal possible.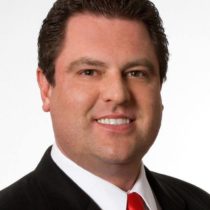 …that Freddie is a part of the sales team at Rebel Realty? If you need someone to be your realtor, he can help.
Richard W Swinney
March 9, 2019.
Pinion Family Insurance represents the way insurance should be, reasonable rates for experienced responsible drivers and homeowners. My experience with the Pinion family (Freddie and Melanie) made me comfortable to dealing with them as independent insurance agents. There was no doubt I would get the best deals and the best prices. The Pinion family represents what insurance should be, family members looking out for other family members.
I love Alfa Insurance with Mr. Freddie. It's adorable, great location, and the employees are so nice and friendly. Their also understanding. This the best insurance in Oxford.
Royce Tidwell
March 16, 2018.
Freddie pinion and his office are always on top of meeting my needs! They have for almost 15 yrs. he is not only a great agent but a great person that is always there for you!
Trista Tidwell
March 16, 2018.
Super friendly and fast service. Has been apart of our family for years from vehicle to home to life insurance they have always been awesome at finding us what we need and explaining coverage to us!
Becky Hardenburgh
March 16, 2018.
I have been with Elfa ( Freddie pinion ) since 2006 and they are still the most reliable/friendly people you will ever meet. Also their rates beat all others out there. Thank you Alfa Freddie and Melanee for the grat service and years of your friendship and service
Matthew King
May 12, 2015.
Freddie has done all my insurance because I've never needed anyone else here to do my insurance. He and Melanee do an excellent job and I highly recommend them you visit them if you'd like a great policy for a great price.
Rebecca Wood
November 18, 2014.
You can't beat the customer service you receive here! Freddie is by far the best agent in Oxford! I've been doing business with Melanee and Freddie for years and they surpass my expectations every time I need them!